DivorceCare Fall Sessions
September 13th - December 6th, 2017
$30
DivorceCare is a friendly, caring group of people who will walk alongside you through one of life's most difficult experiences. Don't go through separation or divorce alone.
Most people will tell you that separation and divorce are the most painful and stressful experiences they've ever faced. It's a confusing time when you feel isolated and have lots of questions about issues you've never faced before.
DivorceCare groups meet weekly to help you face these challenges and move toward rebuilding your life. Each session has two distinct elements:
A Seminar with Experts During the first 30–40 minutes of the meeting, each DivorceCare group watches a video seminar featuring top experts on divorce and recovery subjects. These videos are produced in an interesting-to-watch television magazine format featuring expert interviews, real-life case studies and on-location video.
A Support Group with Focus After viewing the video, DivorceCare group participants spend time as a support group, discussing what was presented in that week's video seminar and what is going on in the lives of group members.
Payment can be made HERE. Please clearly mark that this payment is for Divorce Care.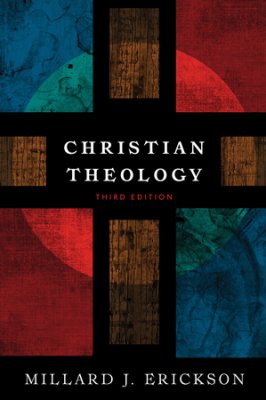 Community School of the Bible - Fall 2017 Course
September 18th - December 4th, 2017
God and the Human Condition
God and the Human Condition is a two part course that focuses on humanity and its relationship to God. The first half focuses on humanity as a created being and deals with topics that include the origin of humanity, the image of God in humanity, and human constitution.
The second half focuses on the major threat to humanity's relationship to God—sin—and deals with topics that include the nature of sin, the source and effects of sin, original sin, and the social dimension of sin. Throughout, discussion will be given to the relevance and implications of these issues for Christian life, faith, and ministry in our contemporary context.
As usual, the course may be taken for Credit (issued by Summit Pacific) or Audit. Here are some basic details (please contact Tim Beech for more information): Times Monday evenings from 7:00 to approximately 9:00 pm Dates September 18 to December 4, 2017 Textbook Erickson, Millard J. Christian Theology. 3rd Edition. Grand Rapids: Baker, 2013. *Please note that this text will also be used for a number of future courses. Required reading and preparation · Textbook · Bible · Weekly readings and question assignments to facilitate comprehension ·Credit students will need to complete additional assignments Course Fees · Textbook · Tuition Fees · Erickson (approx. $40) · None for audit students; credit students, please ask about the rates set by Summit Pacific Instructor Dr. Tim Beech (timbeech@rogers.com)
CPC Membership Classes
October 29th - November 15th, 2017
Those who have been attending CPC for at least the last six previous months and would like to become Members are invited to complete the application form included in a Membership Packet (available at the Welcome Desk and Literature Rack) and attend Sessions 1, 2 and 3 as listed on the poster.
The Sunday sessions (29 October & 5, 12 October) start at 7 pm; the Wednesday sessions (1, 8,15 November) start at 7 pm and repeat the Sunday subject matter.
Fuse Jr.High Retreat
November 17th - November 18th, 2017
$20 - $90
It is with great excitement that we are launching the Fuse Jr. High retreat, a new event at NRG. The word fuse relates to a charge and it also means a joining. This is our goal for our first ever Jr. High retreat. This event is planned at the start of the school year because we want to charge up students for the rest of the year. We are also partnering with youth groups from other churches for this event.
This year's Fuse theme is "Beyond". We will look beyond our past, look beyond our current situation and look beyond ourselves. We believe in the next generation and want them to look beyond.
Our guest speaker, Pastor Matt Schmid, has a passion for the next generation. His charismatic personality and love for Jesus are contagious. We also have a guest worship band leading us for the retreat.
The Fuse Retreat is taking place at Community Pentecostal Church. The program will begin Friday at 7:30pm with a sleepover at the Church that same night. On Saturday morning, we will have breakfast followed by a service. After the service, we will travel by bus to the new indoor trampoline facility, Flying Squirrel, in Ottawa's east end. We will then head back to the Church for lunch and close with our last service. The retreat will end before dinner on Saturday.
The cost of the retreat is $75.00 (before Nov.1) for the weekend and covers the use of the facility, food, travel, program expense, and fee for the Flying Squirrel (socks included). Students will need to bring their own toiletries, clothing, sleeping bags, and pillows.
We want to host a safe and welcoming event here at the Church, that is why the leadership team of all attending Churches will supervise and chaperone this event.
Your son or daughter will not want to miss this event. We are so thrilled to be having this event and believe it will be a catalyst to see the next generation of students filled with a desire to look beyond!
You will need to have 2 waivers signed, one for the Church that can be handed in upon arrival and the Flying Squirrel waiver which is to be signed online BEFORE the event. Your child WILL NOT be able to participate unless completed. https://blinkfs.idealss.net/eTick/SiteData/Site3085/Splash.html
If you have any questions, feel free to contact me, Pastor Nick Romain nromain@cpcorleans.ca 613-837-3555 (w)